Gordon Moody FC are our 5-a-side football team from our Dudley centre. They have been playing together for about 12 weeks and have had a dire record so far, as one of the players outlines:
"We lost our first seven games in a row, including a 20-3 ass whooping. Along the way we've had some unfortunate injuries at the worst possible times which, coupled with all the losses, could of affected morale and we could of just given up. Nobody likes losing, especially us."
Despite all that, coupled with a shortage of players many weeks, the team have persevered through it all and have now won their last four games in a row. What an amazing turnaround!
"Winning isn't everything and we'd still be playing now if we hadn't won a single game, but it has really helped the team morale.
"This just goes to show that if we stick at things and put the work in, things do get better. We started as a group of individuals and now we are a solid team. Everyone knows their place in the team and we've worked hard in each game with a common goal."
The teams fitness has become much better than when they started.
"I know that because the team know they have a match on Sunday, they have started working on their fitness and diet in their free time to try to better themselves."
There are parallels from the recovery programme that align with the football team. Gordon Moody FC represents the charity in a positive light and the team have had conversations with opposition players about where they are from and why they are there and have always had positive reactions and responses.
"The positives of the team include perseverance, work ethic, team building and bonding, punctuality, increased health and fitness, creativity, self-expression, temperament, following rules and having respect for each other, opponents and the referees."
We are hoping the team will become a permanent fixture in the programme and the team feel that is has been really beneficial in bringing together service users from the treatment and recovery sides of the house.
"There has always been a great camaraderie amongst us all and I always enjoy the conversations we have on the bus to the games and afterwards.
"We want to say a massive thank you from us all for trusting us and supporting us with this team. It's great for us all to be given the responsibility and we are very proud to represent Gordon Moody."
We wish all the team the best for the next season!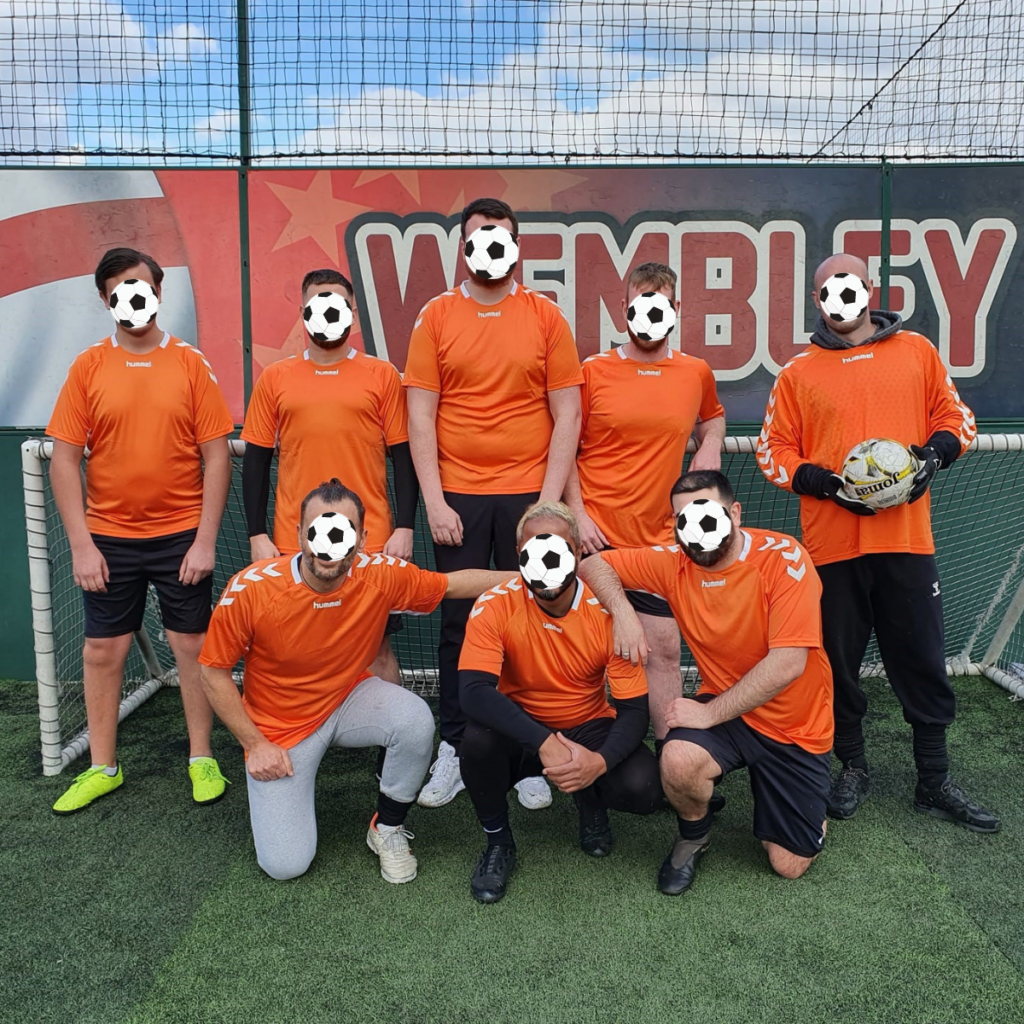 Gordon Moody are the UK's leading charity dedicated to providing support and treatment for gambling addiction. We help people reclaim and rebuild their lives through recovery in a safe, supported environment.