Working for you and with you
Our experienced and knowledgeable staff work across our residential programmes, outreach services, and central support services. 
Our programme managers and front-line staff come from a wide range of professional backgrounds, including psychology, counselling, addictions, housing, welfare, social work, health, the gambling industry, and lived experience.
Our Senior Team ensures that the service is delivered professionally, effectively and efficiently, overseen by a Board of Trustees.
The team brings an extensive range of experience spanning finance, HR, gambling, housing, prisons, residential care, substance misuse, business development, change management, organisational and workforce development, and corporate and clinical governance. 
All at Gordon Moody seek to raise awareness and build networks to improve the support available for those suffering from gambling harm and their families and significant others.
Central Team
Matthew Hickey – Chief Executive Officer
Matthew is the CEO of Gordon Moody and joined the organisation in 2020.
He helped Gordon Moody navigate the challenges of the pandemic to provide a service throughout and added vital new services to the organisation, such as additional men's residential treatment space, additional Retreat & Counselling programmes, a wrap-around service to support pre- and post-treatment service users, and a unique women's residential treatment programme.
Dragos Dragomir – Clinical Director
Dragos is a clinical and forensic psychologist with over 15 years experience in the field of mental health and addiction recovery.
He has worked across all three sectors of industry and is particularly interested in how they can combine to create sustainable frameworks of intervention within the mental health field. Through developing and managing a variety of addiction treatment services, he has acquired strong competencies in the strategic development and implementation of policies, procedures, and treatment programmes, quality and performance management, service management, and research and innovation in addiction and mental health care.
Jon Murray – Operations Director
Jon is our Operations Director who, after spending 13 years in the Royal Air Force Regiment, has over 18 years of experience within the addiction field.
He began his career in social care as a Criminal Justice Drug Worker in Walsall before occupying regional and national positions in management, volunteering, veterans programmes, business development, and senior leadership. He is particularly passionate about supporting the families and communities of the people Gordon Moody care for.
Emma O'Reilly – Commercial Director
Emma is our Commercial Director and has over 20 years of marketing and commercial experience.
Having worked across education and financial services, Emma made the move into the third sector 10 years ago and is now keen to help support Gordon Moody's development plans with her expertise in fundraising and engagement.
Julia Herdman – Finance Director
Julia is a chartered accountant who has many years experience of working within professional practice and industry and joined Gordon Moody in July 2023.
She has previous experience working within the third sector and looks to bring her commercial expertise to Gordon Moody to help it in its next stage of development.
Lucy Bennett – HR Director
Lucy has been working within the HR profession for 20 years and is a fully chartered member of the CIPD.
Over the years, Lucy has undertaken roles within the public and private sectors via employers ranging from Accenture to the NHS and, in addition to generalist HR, has specialised in running graduate recruitment for several organisations. This is Lucy's first role within the charity sector and having previously worked within both large funding and regulatory organisations, says that they have given her a very useful insight from the other side.
Lucy is also a trustee with the Thrive Education Partnership, who are a multi-academy trust consisting of five special needs academies, and provision overall for 800 children. Lucy has a passion for developing young people and supporting them into employment and has worked with EY Foundation in the past mentoring young people from disadvantaged backgrounds.
The best thing about HR for Lucy is the variety. "There's no greater satisfaction than seeing people thrive at work."
Sarah Forshaw – Head of Service Development
Sarah is our Head of Service Development and has 18 years' experience of working with people experiencing multiple levels of deprivation and complex needs across a range of services and disciplines, including prisons, charities and local authorities in clinical and non-clinical roles supporting young people, refugees and those experiencing barriers to treatment. Sarah believes in ensuring that the most up to date and effective services are provided to those who require it, in addition to being a passionate advocate for collaboration and co-production.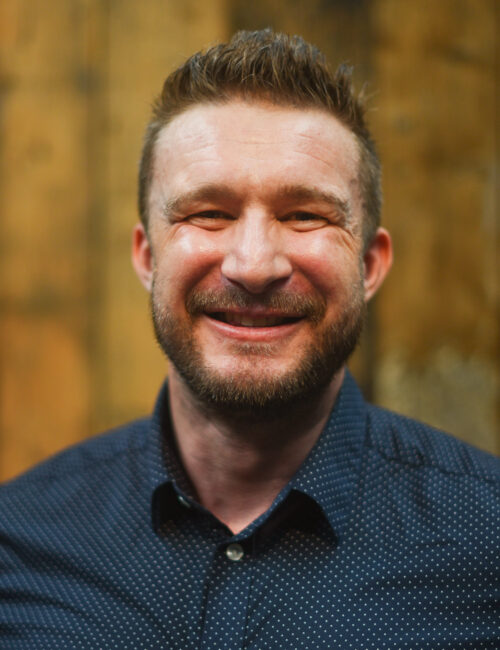 Alex Crawford – Head of Treatment Services
Alex is our Head of Treatment Services and has been working in the field of addiction for over 15 years, starting out working within the prison environment before working across the UK with a wide range of service users across a range of addictions. Alex is passionate about the power of recovery and believes every person can make positive changes in their life.
In his downtime, Alex enjoys watching and playing sports, going to the cinema, reading and is a big fan of the zoo!
David Potts – Interim Head of Service Development
Dave has been working within the field of addiction for over 18 years and began his career working in residential rehab settings. He has since managed services in criminal justice, community treatment services, and residential rehab settings across the country within NHS services and third-sector organisations.
He enjoys change processes and developing teams and services to meet the needs of those accessing support, believing that we can always improve the way we to things. Dave is passionate about recovery and seeing people achieve what they wish to achieve.
Outside of work, Dave enjoys being with his children, going to the gym, and getting to the coast as much as possible.
Dr. Rosalind Baker-Frampton – Evaluation & Research Lead
Rosalind leads research collaborations, evaluates data, and identifies trends and patterns in the field of gambling harm. She has a PhD in Psychology from the University of Birmingham and has worked as a researcher and insight analyst for 10 years.
She analyses the efficacy of treatment programmes, identifies future trends in gambling harm, and presents insights to the academic and gambling treatment community. She develops research projects with academic and other partners, including the University of Lincoln, Kings College London, University of Gibraltar, and Bournemouth University.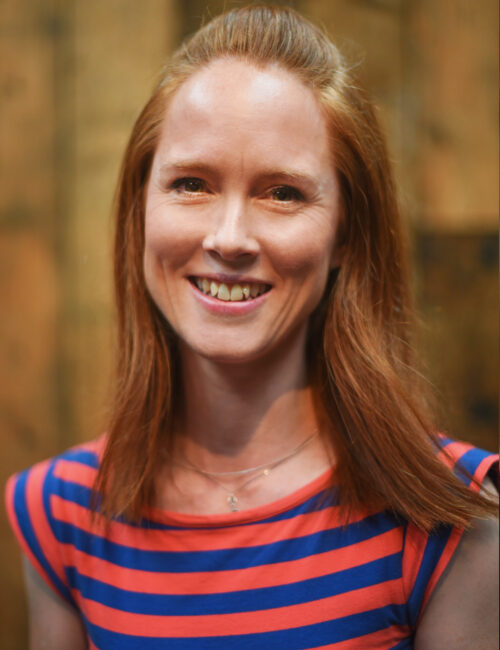 Suzanne Jones – Finance Manager (Financial Accounts)
Sue is one half of the Finance Manager partnership and focuses on the financial accounts side of Gordon Moody. Having worked in Financial Services for 16 years, Sue made the change to the charity sector in 2019 and is continually impressed by the fantastic work done for the service users of Gordon Moody.
Outside of work, Sue can either be found crafting with her son or attending live music gigs.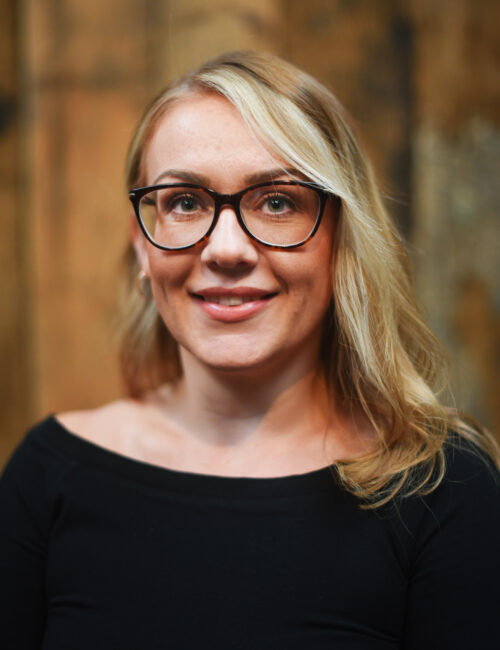 Collette Hodgetts – Finance Manager (Management Accounts)
Collette is one half of the Finance Manager partnership and focuses on the management accounts side of Gordon Moody.
Paul Dent – Strategic Engagement Lead
Paul is responsible for stakeholder engagement at Gordon Moody both within the UK and Internationally. He is a Trauma and Addiction Therapist as well as a Clinical Supervisor. Previously, he was a lecturer in universities and an Accredited Sport Psychologist supporting athletes in preparation for Olympics and World Championships.
Paul is keen on racket sports and has represented GB in Beach Tennis.
---
Service managers
Harp Edwards – Residential Treatment Manager (Women's)
Harp is our Women's Residential Treatment Centre Manager. Harp has come from a background of forensics, counselling and psychotherapy, working closely with individuals impacted by addictions, modern slavery and human trafficking, and mental health issues within communities, prisons and residential settings. Harp's passion is to empower people to achieve their hopes and aspirations, and she enjoys nothing more than seeing people accomplish this through the support and compassion of herself and her team.
Harp has been with Gordon Moody since 2021 and has since developed and achieved the successful running of the first Gordon Moody Women's Residential Treatment programme.
Jane Fahy – Retreat & Counselling Service Manager
Jane has worked for Gordon Moody for over 14 years, starting as a counsellor on the male residential programme in Dudley. Jane found that working with this client group was both rewarding and stimulating and wanted to reach more people in need.
As the UK's leading expert in working with problem gamblers, Gordon Moody noticed a significant gap in the treatment of women, and in 2015 created a service to meet the needs of women struggling with a gambling addiction by creating the Retreat & Counselling Programme. Jane is now incredibly proud to manage this innovative and effective programme, which has helped change hundreds of women's lives over the last seven years. She looks forward to changing many more.
Steph Shilton – Affected Other Service Development Lead
Steph worked as a senior manager in the NHS for over 20 years and was a trustee for a mental health charity. She has lived experience as an affected other and has been a face and voice for loved ones at a national and international level.
She is also a qualified therapist and a board member of the Lived Experience Council, as well as a patron for football grassroots research at the Bristol University Research Hub. Steph has supported the parliamentary gambling harm all-party group and is a known public speaker in the gambling harm arena. Steph and her husband wrote a book about their gambling harms.
Outside of work, Steph is a grandmother of four, whom she loves spending time with, and also enjoys playing golf with her husband.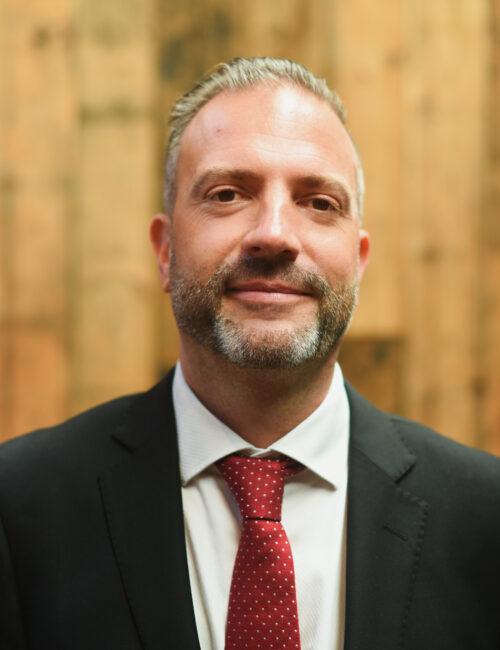 David Hollingsworth – Lived Experience & Volunteer Lead
Dave has been with Gordon Moody for over sixteen years and spent his first fourteen years here as an outreach worker, helping clients acclimatise to life after treatment. For over eighteen months, Dave managed the Beckenham service. He loved the daily challenges this brings – helping the Beckenham staff team assist our clients in a welcoming and therapeutic environment whilst also developing the team to reach their individual goals. Being a part of a person's recovery journey from first contact before admission, all the way through their stay with us, and hearing how they are doing after completing their treatment is a real joy for Dave.
Dave is now our Lived Experience & Volunteer Lead and manages our Alumni Project.
Outside of work, Dave has a passion for all things sports-related, and his mood is always lifted by a victory for Charlton Athletic or the England cricket team.